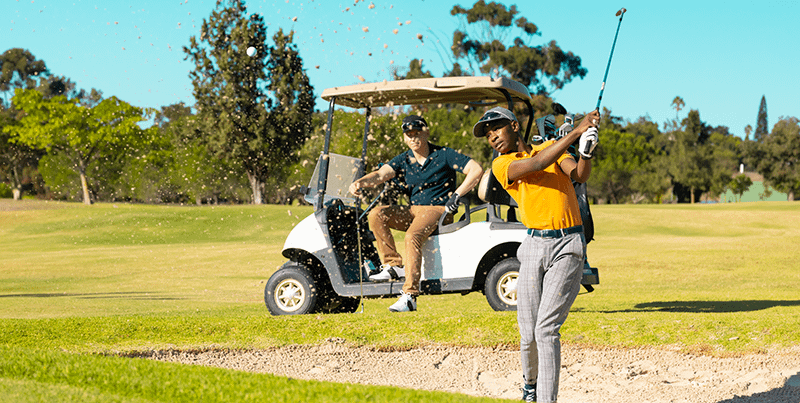 2022 NIHGA End of Year Outing
Wednesday October 12, 2022 @ 10:30 am

-

4:30 pm

|

$56 – $66
Four-Person Scramble Tournament and Luncheon
Tee Times | Scramble Flights | Results
Signup Closed
Sign up via Sign Up Genius. View a short tutorial.
Tee Times: 10:30 AM shotgun start
Cost: member $56.00  |  non-member $66  | includes greens fee, range balls, cart, and dinner
Payment: Make checks payable to NIHGA. Checks are due by October 6th. Mail your payment to:
Michael Zielinski
3418 Turner Lane
Chevy Chase, MD 20815   
Tees Colors: Play from your regular tee.  Guests play from the tee on which their handicap is based. Back (Blue, 6609 yds); Middle (White, 6271 yds); Senior (Green, 5551 yds); Forward (Red, 4977 yds)
Course Policies: All teams have a Maximum score of bogey for each hole.  Pick up your ball and move to the next hole when you reach the maximum score.  If a course marshal directs you to skip a hole, record the maximum score for the skipped hole. 
Contests: Closest to the Pin on all par 3's. Long Drive on #5 and #10. Foursomes compete for low gross score within their flight.
Pace of Play: Keep up with the group in front of you. View tips on maintaining pace of play. 
Cancellation Policy: You are expected to play if you are listed on the final Tee Sheet posted on nihga.org. If you cannot play for any reason, notify the NIHGA Outing Coordinator listed below as soon as possible. 
NIHGA Scramble Rules:
All balls must be placed within one club length of the ball that has been chosen as the best shot.  The club length shall not place the ball closer to the hole or improve the lie from hazards, rough, fringe, or out of bounds.   

Putts need to be made within 12 inches of the chosen ball, but no closer to the hole. 

Each player's tee shot must be used at least two times during the 18-hole competition.

A drive on a par 3 may count as one of the two times.

If a team has only three players, the players will establish an order in which one player hits twice to serve as the missing player and rotate through that order for all 18 holes.  A player's second shot is not eligible for closest to the pin or long drive awards. 

Ties will be broken in accordance with the course rules.
Dinner and Awards:  Join us on the patio immediately following the tournament for dinner, prizes and awards.  Alcoholic beverages must be purchased separately.
NIHGA Outing Coordinator: Gus Lambis